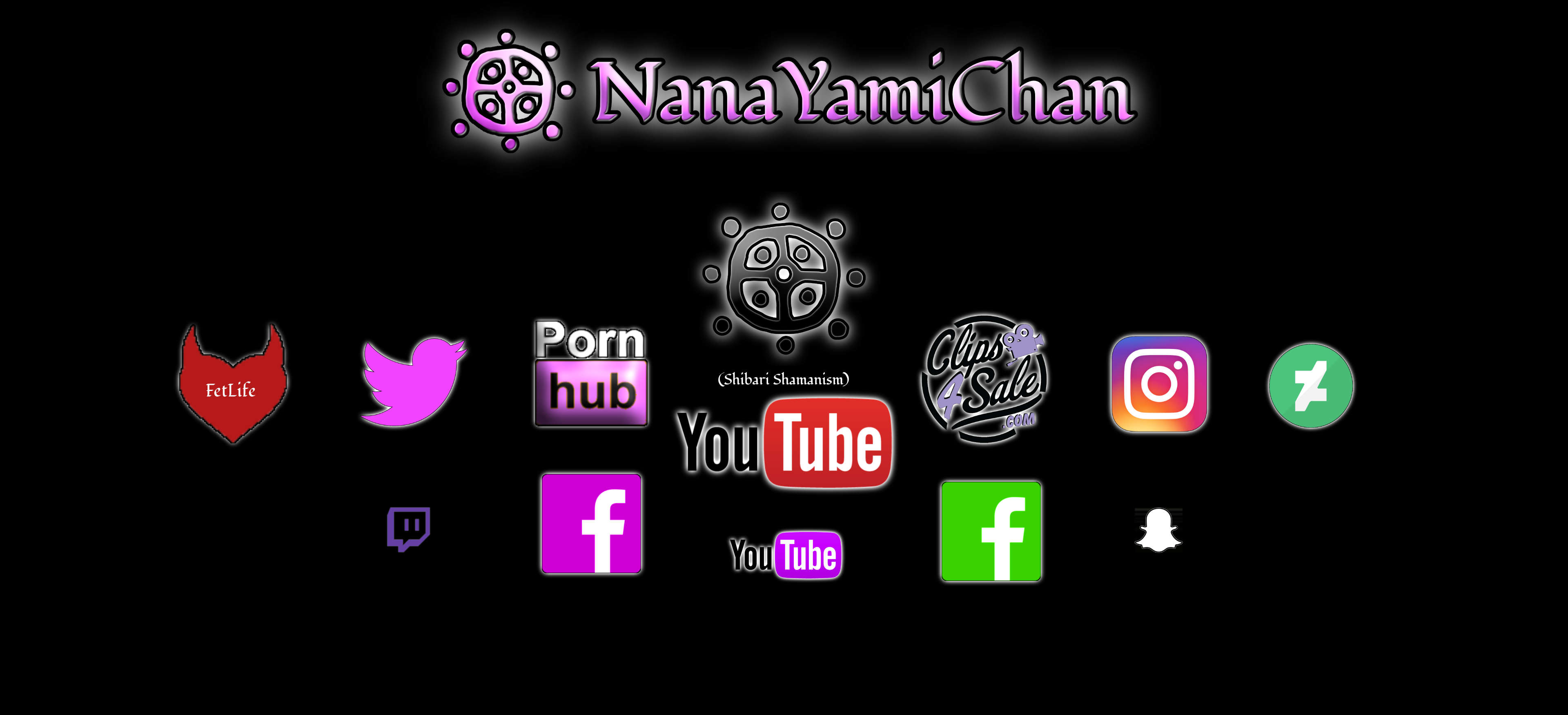 Welcome to NanaYamiChan
Click the Icon related to the website you wanna go to, and it'll take you to our profile on that webpage! Hover over to see more info.
---
News
Uploading a background picture you can download for free.
---
The red youtube icon on the imagemap still works, all old links still works! It's just, easier to remember this for everyone I bet ;)
Same as clips4sale.com/Nanayamichan is probably a whole lot easier to remember as well!
A link that works for our store, all old links works just fine, this one is just. As mentioned.
---
Check the menu for information about us and our sponsor, as well as how to order a custom made video & more!
Click here to see our business cards!
---
(Link will take you to shibari-shamanism.guru)
---
If you wish to Donate to us, you can do so here at: Paypal.me/Nanayamichan
---
Click here to see our "Celebrating 100 free vids & the amazing support" video!
---
Hope you're having a lovely day! <3