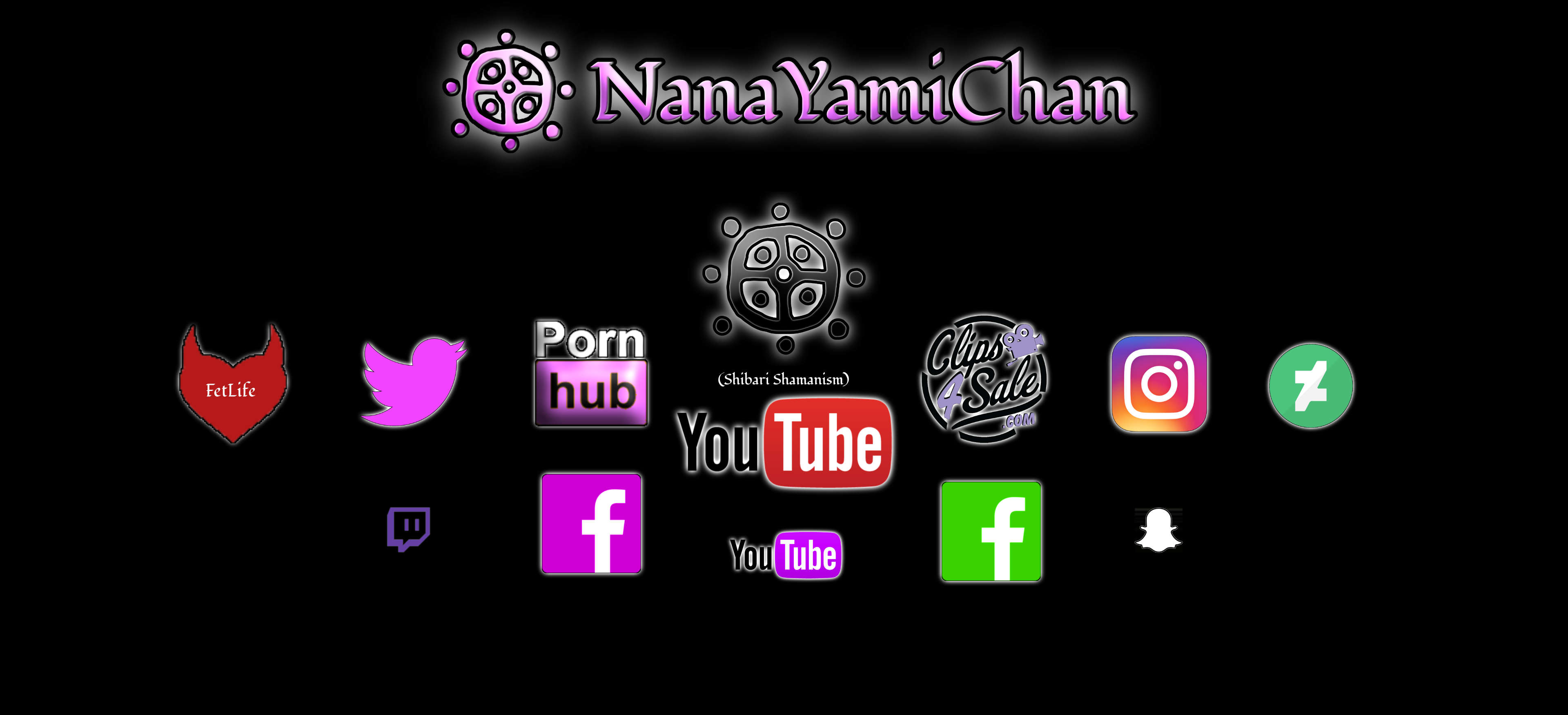 Welcome to NanaYamiChan.com!
clips4sale currently have a promo thing going on, where we get 120% of what you pay for the clip, so you pay the clip, then clips4sale pays us 20% of that on top. Amazing right? So if you want to support our work, now is the perfect time! just wait, we'll be releasing 5 or more videos this month! Thanks for your support!
(Homepage will be updated properly as soon as time allows)
---
Click the Icon related to the website you wanna go to in the top picture, and it'll take you to our profile on that webpage! Hover over to see more info.
If it's not linked from here, it ain't me/us.
We also make custom rope (Hemp rope, 5mm or 6mm) in any color & sell suspension lines (synthetic hemp, 6mm) - both in length of choice. Email and we'll get back to you.
updated 2023 september 18
---
---
(Link will take you to shibari-shamanism.guru)
---
Check the menu for information about us and our sponsor, as well as how to order a custom made video & more!
Click here to see our business cards!
---
If you wish to Donate to us, you can do so here at: Paypal.me/Nanayamichan
---
Hope you're having a lovely day! <3